About Russ Carlson, RCA, BCMA
Russell E. Carlson created Tree Tech Consulting to share his knowledge and expertise with his clients and other arborists worldwide, creating an impressive network of like-minded individuals in the process.
Russ is a highly skilled Registered Consulting Arborist (ASCA) and a Board-Certified Master Arborist (ISA), licensed in Maryland and New Jersey. He has a background of 18 years in forestry and commercial arboriculture and over 30 years as an independent consultant.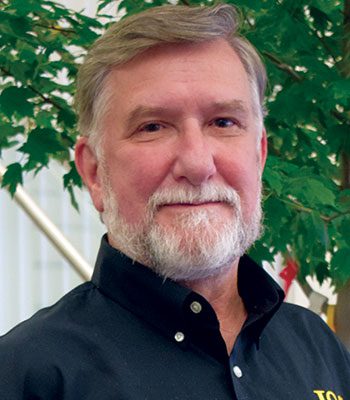 Relevant Experiences
He has extensive experience in diagnosing tree-related problems. He specializes in:
•   Tree Risk Assessment and Management
•   Forensic Investigation and Reconstruction of Tree Failures
•   Tree and Landscape Appraisal and Valuations
•   Problem Diagnosis
•   Tree Management on Construction Sites
•   Site Assessments and Planning
Russ has worked on numerous litigation cases for both plaintiff and defense and has testified in court many times. He has spent 15 years with Bartlett Tree Experts, one of the oldest and largest commercial tree consulting service companies. He worked in the field as a groundsman, climber, and later as an arborist and sales representative before eventually moving up to management positions.
Tree Tech Consulting
The training and experience he has gained over the years prepared him well for his other career goal—consulting. In 1992, Russ started Tree Tech Consulting and dedicated himself to providing the best technical consulting services in arboriculture. His multidisciplinary education and understanding of the field provide a strong base for his approach to solving his clients' problems and finding answers to difficult questions.
Engagements
Russ has presented workshops, seminars, and lectures at various venues worldwide and served as an instructor at the American Society of Consulting Arborists (ASCA) Consulting Academy from 1997 through 2010, developing and teaching the Report Writing and the Forensic Investigations training modules for other arborists.
He has been active in the arboriculture industry, serving on ISA, Penn-Del Chapter, and ASCA committees and boards, including strategic planning committees and the ISA governance committee. He has also represented ISA on the Council of Tree and Landscape Appraisers for eight years. Russ has been an active volunteer at the Tri-State Bird Rescue Clinic for 15 years. He enjoys birding, hiking, photography, and travel.
Education
•   A.A.S. Forestry, Paul Smiths College, NY (1973)
•   B.S. Resources Management, SUNY College of Environmental Science and Forestry, NY (1975)
Professional Experience
•   President/Owner, Tree Tech Consulting (1992-Present)
•   Arborist, Sales Representative, and Local Manager, F. A. Bartlett Tree Expert Co. (1978-1992)
•   Field Production and Tree Climber, F. A. Bartlett Tree Expert Co. (1977-1978)
•   Forestry Field Technician, Weyerhaeuser Company (1976)
Certifications
•   ASCA-Registered Consulting Arborist #354
•   ISA Board-Certified Master Arborist PD-0008B
•   Court-Qualified Expert Witness; Delaware, Maryland, Pennsylvania, and New Jersey
•   Maryland Licensed Tree Expert
•   New Jersey Licensed Tree Expert
Trusted Landscape Appraisal Expert
Russ is an industry leader providing landscape appraisal in Bear, DE, and beyond. With over four decades of experience in the field, he has the expertise to assess each aspect of your landscape, from the trees to the ground cover.
Russ has a keen eye for detecting potential hazards and opportunities for improvement that many other appraisers may overlook. He goes beyond simple calculations and considers how the landscape adds value to your property.
Dedicated to Providing Litigation and Insurance Support
In addition to landscape appraisal services, Russ offers litigation and insurance support in Bear, DE. He can provide expert testimony and damage assessments to support legal challenges and insurance claims related to your landscape.
Russ knows that your landscape is more than just the sum of its parts. He aims to provide a detailed appraisal that considers all aspects of the outdoor space, not just the monetary value. With a landscape appraisal from Russ, you can rest assured that you have the information you need to make the right decisions about your property.
Talk to a Landscape Appraisal Specialist
Whether you are a prospective buyer or seller, a property owner looking to assess potential hazards, or a party involved in a legal challenge or insurance claim, Russ' landscape appraisal services can help you achieve your goals. Contact Tree Tech Consulting today for more information on how Russ can help you maximize the value of your outdoor space in Bear, DE, and beyond.